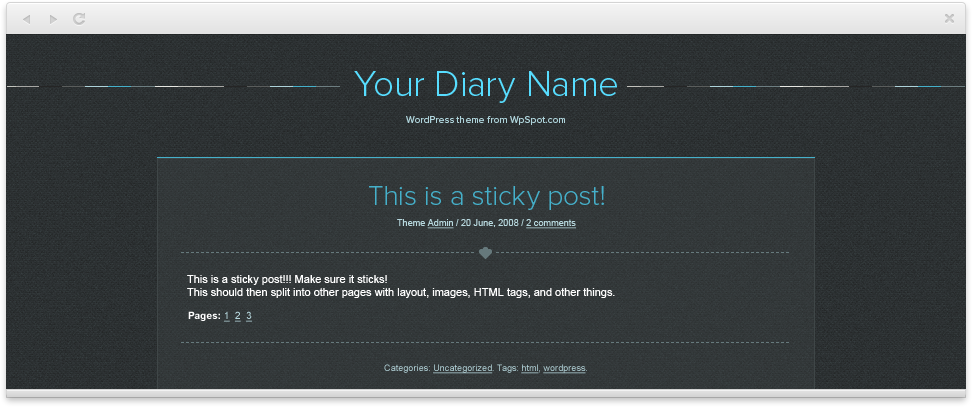 Advanced Options
Built-in styling options allow you to customize your website in seconds. Pick one of available color schemes and another options to customize your website.
Popular Features
Enjoy translation ready and browser compatible theme with standard widgets, custom menus and nested comments support.
Real Bargain
For this price, you can use DiarySpot on as many websites as you like. And you also get FREE lifetime updates with more features in future releases!